Psychologie environnementale
Est-ce que c'est vrai ce que l'on dit que la moitié du monde ne sait comment l'autre vit ? Rabelais l'écrivait il y a cinq cents ans. La phrase fut reprise par Jacob Riis pour dénoncer de manière emphatique la triste condition de vie des immigrants européens arrivés à New York à la fin du XIXème siècle. Mais c'est une expression, pas une exacte mesure des choses, qu'il a utilisée pour dépeindre la situation des quartiers pauvres du sud de Manhattan en ajoutant que si la moitié du monde ne sait comment l'autre vit, c'est parce que ça lui est égal.
...any discussion of housing conditions in 1870 must make a central distinction between the 75 percent of the population classified as rural and the remaining 25 percent classified as urban. Many contemporary accounts of wretched living conditionsof urban working-class households, most notably that by the reformer Jacob Riis, refer to New York City tenements. However, these were not typical of living conditions among the urban working class in other cities. In seventeen of the twenty-five largest American cities in 1890, multifamily dwellings made up less than 5 percent of the housing stock.
Because the share of rural America remained greater than 50 percent until 1920, Riis's title, How the Other Half Lives, greatly exaggerates the misery of the working class for the nation taken as a whole... Indeed the tenement buildings depicted by Riis, with details provided in Robert Chapin's 1909 survey, were concentrated in the Lower East Side of Manhattan...
ELLIS awakens our collective memory, taking you back to the early years of Ellis Island through the experience of one immigrant. Set in the abandoned Ellis Island Hospital complex and using JR's ...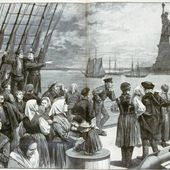 This is a guest post by Steven Sacco. Steven Sacco is an attorney practicing in the areas of immigration law and public benefits law in New York City. Sacco is interested in challenging the borders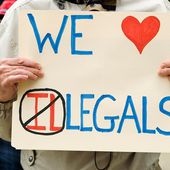 Migrants, Refugees, and Expats: How Humanity Comes in Waves | JSTOR Daily
Words are a dangerous game. The words we use to describe other people matter. Too often, we may think we're using labels to humanize, to give a group an identity - but we end up demonizing them ...
http://daily.jstor.org/language-of-migrants-refugees-expats/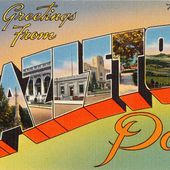 Could Immigration Save Middle America? | JSTOR Daily
This election season has drawn enormous attention to the anxiety that many Americans in economically-distressed rural places seem to feel about immigration. And yet, as sociologists Patrick J. Carr
http://daily.jstor.org/could-immigration-save-middle-america/
De Jacob Riis à Bob Adelman et JR, on a montré génération après génération l'autre face du monde, celle des ghettos, des favellas, des zones de bidonvilles. Jacob Riis n'était pas un économiste, mais il a eu la clairvoyance de souligner l'impact de l'environnement physique et social, familial et culturel sur les membres d'une population.
The Standing March was a major public artwork from a collaboration with Darren Aronofsky exhibited in Paris during the UN's COP 21 climate conference. The video projection was created to remind ...
Il est clair, à la lecture du livre de Robert Gordon, que les conditions historiques et environnementales d'un pays ou d'une région donnée ont un impact certain sur l'évolution économique dans le temps.